The History of the Basotho traditional blanket
Nowadays the Basotho tribal blanket (Seanamarena) is such a common sight in Lesotho, that tourists tend to assume that it was a local invention. However, its origins can be traced back to the European traders and missionaries as far back as the 1800s. The popularity and assimilation of the blankets by the Basotho people can be traced back to one single incident.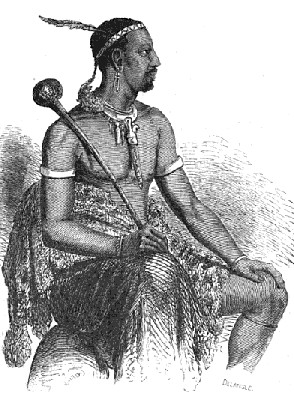 A blanket was presented to the then King, King Moshoeshoe I in 1860 by a man by the name of Mr. Howel. The King was by all accounts quite taken with the blanket ("a handsome railway wrapper made of light blue pilot cloth, heavy and hairy") and wore the blanket in preference to his then neglected traditional leopard skin karosses.
The blanket has become part of not only their everyday life but as a status symbol. To outsiders it became a mark of ethnicity and therefore a token of cultural identification. In fact Lesotho is the only nation south of the Sahara that illustrates the culture of an entire nation through such an individualistic item such as the tribal blanket. …