To Cultivate Community Strength
A report on the Maliba Mobile Clinic by Daniel Ts'osi our Trust manager.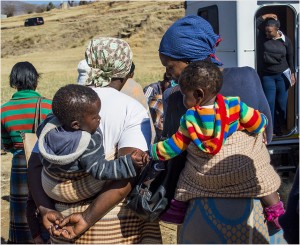 The purpose of the Maliba Mobile clinic is to help mobilize health services nearer to the people, and works in conjunction with the St Denis Clinic nurses. There are three outreaches which are St.Felix, Tiping and St Denis bus stop. The Maliba Mobile Clinic visits each outreach once a month and this serves three big communities close to Maliba Lodge, which are Ts'ehlanyane, Pela Ts'oeu and Kota le Kotanyane.